The
Illinois Society of Oral and Maxillofacial Surgeons
is a professional membership association in the State of Illinois. ISOMS serves its members, and indirectly, the entire community they serve primarily by offering a unique Office Anesthesia Evaluation program. This is a peer-to-peer on-site program designed to review office equipment, credentials, procedures, policies and even some staff. Members are required to undergo an evaluation upon application for membership, and every five years thereafter. The ISOMS Anesthesia Committee and the Executive Council set the rules and standards for the evaluation process. It is considered by most members to be our most important and unique activity.
ISOMS also provides periodic educational programs for members, and is an approved CE sponsor, by the Illinois Department of Financial and Professional Regulation.
President's Lecture Series #5
September 23, 2021 - 7:00 PM

President's Lecture Series #5
September 23, 2021 – 7:00 PM
Tumor board discussion
Oral Cancer Committee:
(James Murphy, Jonathan Bailey, Mohammed Qaisi, Nicholas Callahan)
Join us for an hour-long Zoom lecture with a tumor board style discussion of oral cancer cases. Become familiar with how these cancer cases are worked up and prepared for surgery. Presentation will be provided by members of the oral cancer committee.
Click here to register for the event
.
Save the Date!
ISOMS Education Program & Annual Meeting: November 6th

The ISOMS Education Program and Annual Meeting will be held on
Saturday, November 6th
, at the Chicago Hilton/Oak Brook Hills Resort & Conference Center. We are pleased to have five speakers for the day. Topics will include Covid Vaccines, Bacterial Resistance in Oral Cavities, Deep Head and Neck Infections, and more! The program will begin at 8 AM and end by 3 PM. The Business portion will be conducted during lunch.
Registration may be limited to maintain comfortable distancing for attendees, due to Covid. Face masks will be encouraged for everyone. Please watch for more details next week, including registration forms. They will be emailed along with speaker details and the program for the day. Do we have your preferred email address?
Note: This hotel is a new meeting location for ISOMS and not the same hotel where recent ISOMS Annual Meetings have been held. This event will be held at the Hilton Chicago/Oak Brook Hills Resort & Conference Center.
Up to five hours of CE can be earned for attendees.
The ISOMS Executive Council will meet in the same location on Friday, November 5, beginning at 6:30 PM.
Click here to view the entire meeting announcement including speakers and registration form
.
Click here for the Exhibitor Registration Form
Important Update Regarding
AAOMS Anesthesia Resolutions - 2021
A number of resolutions are being voted on during this year's
AAOMS
house of delegates meeting in Nashville, TN. Below is a summary of the proposed resolutions and how they would impact our daily anesthesia practice. A copy of the resolutions is available upon request.
>
Click here
for a video summary by ISOMS president Dr. Mohammed Qaisi on the different resolutions being voted on.
Resolution 20 B-3 (Amend) (BOT)
: This resolution revolves around the creation of a survey that all members must complete to help gather essential data related to outpatient anesthesia in the OMS office. The survey will be incorporated into the Office Anesthesia Evaluation. If passes, this will take effect
beginning 2023
.
Resolution 20 B-4 (Amend) (RC)
: This resolution revolves around the development of a certification training program for anesthesia assistants in OMS offices. Compliance with the oral & maxillofacial surgery anesthesia assistant (OMSAA) certification program will have to be demonstrated by the
year 2026
by having a designated assistant with current certification. Verification of compliance is done through office anesthesia evaluation as well as an attestation on the annual dues statement.
Resolution 20 B-5
: This resolution revolves around the development of an anesthesia simulation training program for oral & maxillofacial surgeons that must be completed every 5 years. This would take effect in the
year 2026
and will be verified through the office anesthesia evaluation.
Resolution 20 B-6
: This resolution requires the participation in quarterly team mock emergency drills at every office location beginning
in the year 2022
. Logs will be reviewed during the office anesthesia evaluation and an attestation on the annual dues statement is required.
Resolution 21 B-1
: This resolution allows AAOMS to gather essential data from third party entities including insurance companies to be utilized to advocate for the safety of the OMS anesthesia team model. This resolution also encourages OMS's to report any unintended anesthesia events through the anonymous self-reporting system – Dental Anesthesia Incident Reporting System (DAIRS).

The ISDS Foundation board of directors announced they would award six scholarships at $6,000 each (2 for each dental school) for 2021. This represented a significant increase from scholarships in previous years. We want to thank the Delta Dental Foundation for their donations to the ISDS Foundation. Because of their generosity, we have been able to award more scholarships.
Current D3 students enrolled in the third year of an accredited four-year traditional pre-doctorate dental program in Illinois may apply, with scholarship recipients being announced in early July.
The application deadline each year is May 31. Applicants may apply and find out more by
clicking here
.
2021 License Renewals
Illinois Dental Licenses and Dental Anesthesia/Sedation Permits are due for renewal this year, by September 30, 2021. They are renewable online at
idfpr.com
, beginning about 60 days prior to the renewal date. Dental license renewals require 48 hours of CE credits, one of which must be on sexual harassment prevention. Nine hours of the total CE requirement must be on anesthesia topics for those who hold a dental sedation/anesthesia permit.
AAOMS Annual Meeting
September 27th to October 2nd, 2021
Visit the AAOMS.org for details
.
Newsletter from the President
Dear Fellow Colleagues,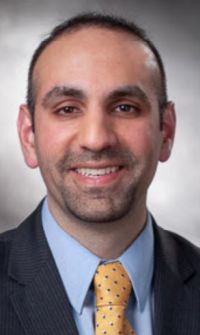 I hope that everybody is doing well and is having a good year thus far. Thank you for the privilege to serve you as your president. I am honored and humbled by your trust. Please see below updates with regards to the society and some of the agenda items for this year.
President's lecture series
: I am pleased to a announce the induction a monthly virtual lecture series by both local and world-renowned speakers on various topics including zygomatic implants, arthroscopic TMJ surgery, and other related topics. While the plan is for this lecture series is to continue for the remainder of the year, if this program proves to be popular amongst membership, it will be brought up to executive council for possible renewal. Additional information regarding program schedule and registration will follow.
READ FULL NEWSLETTER
Members: See your September 2021 Electronic Newsletter from ISOMS for an update on some resolutions to be brought up at the AAOMS House of Delegates meeting later this month, in Nashville. Email
IllinoisOMS@gmail.com
if you need a copy. Please include your name.
Click here to view a YouTube video, September 2021, presentation by ISOMS President Mohammed K. Qaisi, DMD, MD, FACS
Health Tip
All Illinoisians 12 years of age and older are eligible for the COVID-19 vaccine. Find your nearest vaccination location by calling 833-621-1284 to schedule an appointment near you. Or visit
coronavirus.illinois.gov
. Additional information can be found at
IDPH.illinois.gov
ISOMS Statement Regarding COVID-19 & OMS Practices
While we do not make any mandates and leave the care of patients at the discretion of each individual surgeon, we do support recommendations from the CDC (Centers for Disease Control & Prevention), IDPH (Illinois Department of Public Health) and the American Association of Oral & Maxillofacial Surgeons (AAOMS).
Watch for future updates.
Use these links for more information
:
AAOMS recommendations
CDC recommendations
ADA recommendations
ACS recommendations
Surgeon General comments
External Links
:
www.aaoms.org
www.ada.org
www.cdc.gov
Anesthesia Assistant Training
Doctors are required to provide education and training for their anesthesia assisting staff. At least one member of the assisting team must complete 12 hours of qualified coursework as required by the State of Illinois.
Members can contact AAOMS about their educational opportunities and qualified programs to educate assistants. Illinois recognizes the AAOMS DAANCE program to meet the State education requirement for anesthesia assistants. The main phone number for AAOMS is 847-687-6200.
In addition, ISOMS member Robert C. Bosack, DDS, has designed and recorded an anesthesia assistant training course that meets the training requirements set by the State of Illinois' Dental Practice Act. The 14 hour course consists of 9 lectures followed by a live, hands-on, in-person guided simulation training module to be completed with an anesthesia provider. Learners can work at their own pace. Downloadable handouts can be printed.
Click here for more information
.
The University of Illinois at Chicago College of Dentistry, also offers courses that satisfy the State requirement for training assistants. Information is available through the UIC Department of Oral and Maxillofacial Surgery. Contact Maria Limon at
mlimon@uic.edu
.